Regular price
$182.99 USD
Regular price
$199.99 USD
Sale price
$182.99 USD
Unit price
per
Sale
Sold out
Tracked Delivery FREE
Only left in stock
people watching this product
View full details
Description

Shipping

SIZE GUIDE
ODIN THE ALLFATHER STATUE

Honor Your Favorite Norse Gods And Goddesses With This Amazingly Detailed Statue! 
Depicting Odin, The Allfather holding the fabled Gungnir and  Gjallarhorn  accompanied by his two wolves Geri and Freki, and his ravens, Huginn and Munnin, this special Viking figurine is ideal for your altar, home decoration or just to have Odin by your side!
Odin (Old Norse: Óðinn) is the main god in Norse mythology, while also existing in Germanic mythology as Woden (in Old English), Wodan (in Old Franconian), and Wutan or Wuotan (in Old High German). Described as an immensely wise, one-eyed old man, Odin has by far the most varied characteristics of any of the gods and is not only the man to call upon when war was being prepared but is also the god of poetry, of the dead, of runes, and of magic. Part of the Æsir family of the gods, he helped create the world, resides in Asgard (the stronghold and home of the gods), and gathers slain warriors around him in Valhalla ('hall of the slain').
The statue is exquisitely crafted from beautiful ash wood with a highly detailed design and a good weight to it. It makes a great gift for anyone with an interest in Norse Mythology.
Specifications:
Width: 3.5 inches / 

9.5cm
Fine Handmade Craftsmanship
Safely packed and delivered
How to care for a statuette?
The figurine is intended for home use
You can wipe the product with a dry cloth or brush or a slightly damp cloth
Package Includes:
Check out more statues like these in our Viking Statues collection.  Or explore our full range of Feast & Decor for more unique items.
Vikings of Valhalla delivers internationally via a network of specialized carriers. Your order will be delivered free of charge to the address of your choice between 10 and 25 days after validation of your order. 
Rest assured that your package is secured during transport. In case you have encountered any issue please contact us as soon as possible by e-mail at vikingsvalhallashop@gmail.com or directly using the contact form below.
It is essential to know the size of your wrist and/or finger before making your purchase.

This guide will help you determine the size of your future bracelet or ring.
The method is relatively simple, download the guides and make sure to print them in full A4 size. Then determine your size by carefully following the instructions.
Bracelets
Download Your Printable Sheet: Size Guide.
Viking Rings
How to measure your finger size?
Download your printable Ring Size Guide sheet here.

You can determine your size by using a perfectly fitting ring or by measuring the size of your finger.

We show you two ways to easily find the right ring size for you, along with the size chart:
SIZE Inside Diameter Circumference
US & Canada (reference size for your order)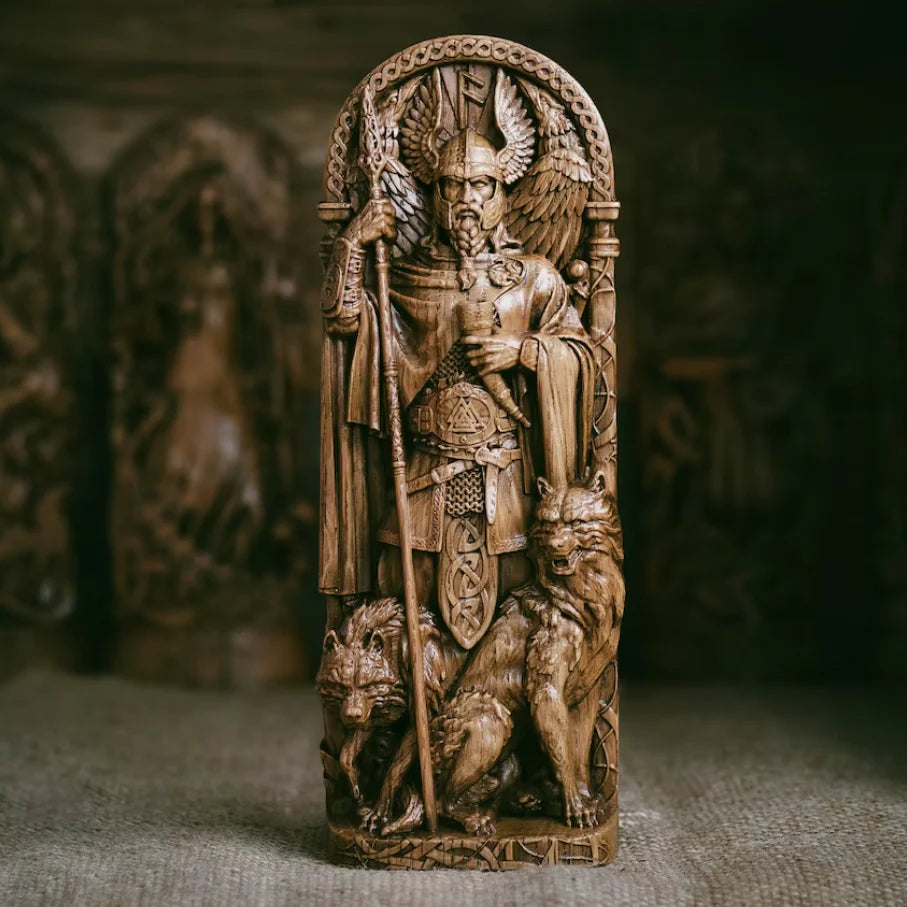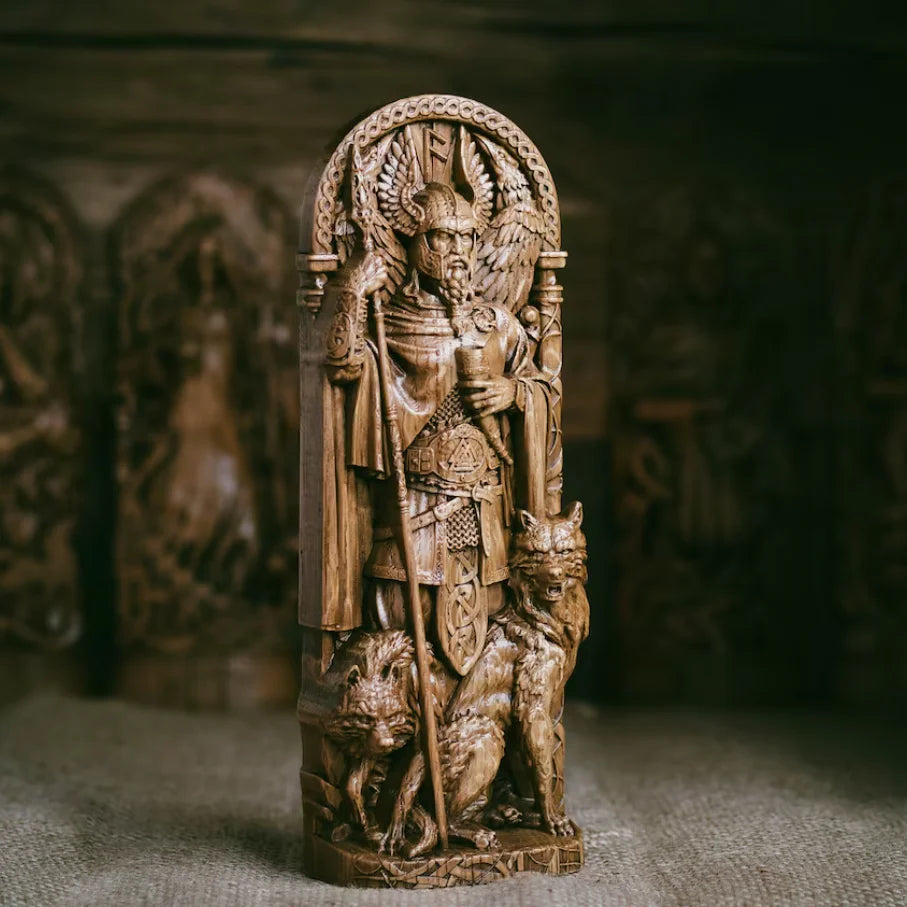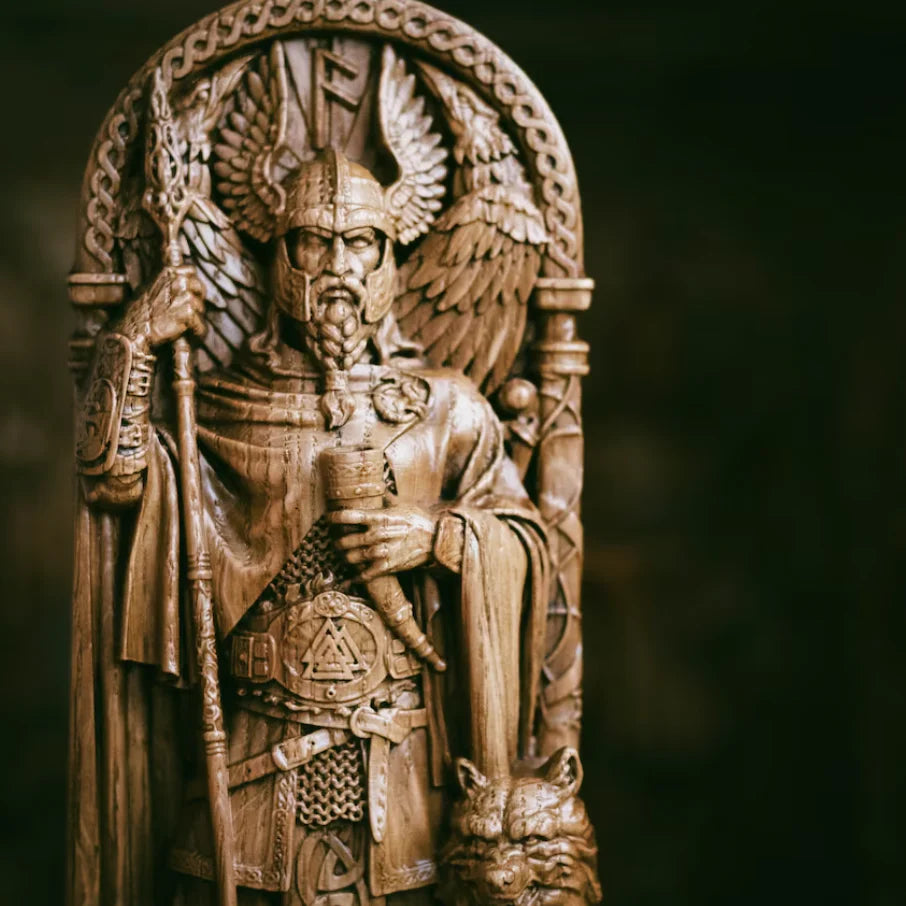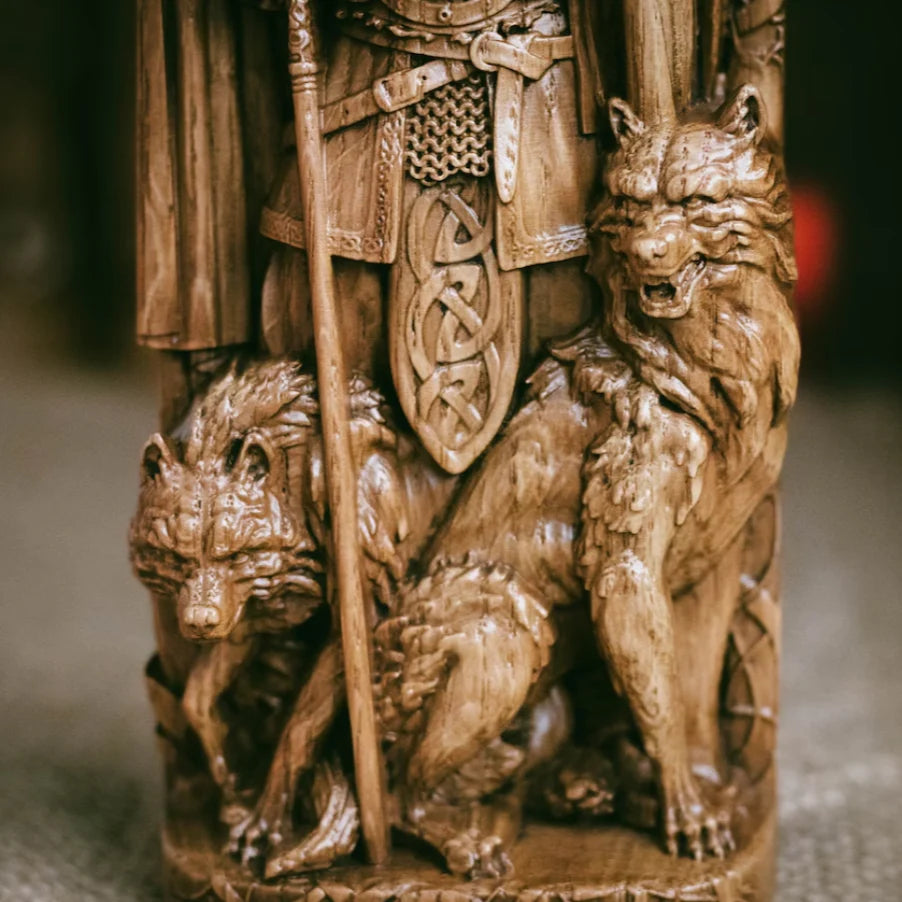 Odin Sculpture, The Allfather Norse God Wood Carving Statue