Regular price
$62.99 USD
Sale price
$48.99 USD
Unit price
per
Sale
Sold out
Tracked Delivery FREE
Only left in stock
people watching this product
View full details
Description

Shipping

SIZE GUIDE
VIKING NECKLACE FEATURING DOUBLE AXE, VALKNUT & NORDIC RUNE
Bring out your inner warrior with this stunning Viking Axe Necklace!

Inspired by the powerful axes of the Viking Age, this necklace will instill a primal sense of strength, fearlessness, and valor in you. The necklace features a double axe, Valknut, and a nordic rune. It is made of premium stainless steel that feels fantastic to wear.
Viking Axes represent bravery, strength, and audacity. They symbolize the berserker, and all that entails. This represents the ability to cut through obstacles to one's success and forge ahead boldly.
The Valknut represents three interlocking triangles depicted across numerous artifacts dating from the Pagan Scandinavian Era and was associated with the God Odin. The word Valknut translates as "Knot of the Fallen" or "Warrior's Knot" and was often related to the dead. It would indicate that the fallen were now among the warriors living in Valhalla, Odin's hall. The greatest honor for a Viking warrior was to die bravely in battle and be taken to Valhalla.
The runes were an important symbol of understanding, strength, and mastery of destiny. For nine days Odin hung himself from Yggdrasil, the World Tree while being pierced by his spear so that he could learn the secret of the runes, which he later passed on to all mankind. As well as being an alphabet and a way to describe the world, the runes would be used to shape the future through the magic of Seidr. The Old form of Norse Shamanism.
Specifications:
Material: Stainless Steel
Online exclusive, not sold in stores
Safely packed and delivered
Package Includes:
1 x Double Axe Viking Necklace
Check out more necklaces like this in our Viking Necklace collection. Or explore our full range of Viking Jewelry for more unique items.
Vikings of Valhalla delivers internationally via a network of specialized carriers. Your order will be delivered free of charge to the address of your choice between 10 and 25 days after validation of your order. 
Rest assured that your package is secured during transport. In case you have encountered any issue please contact us as soon as possible by e-mail at vikingsvalhallashop@gmail.com or directly using the contact form below.
It is essential to know the size of your wrist and/or finger before making your purchase.

This guide will help you determine the size of your future bracelet or ring.
The method is relatively simple, download the guides and make sure to print them in full A4 size. Then determine your size by carefully following the instructions.
Bracelets
Download Your Printable Sheet: Size Guide.
Viking Rings
How to measure your finger size?
Download your printable Ring Size Guide sheet here.

You can determine your size by using a perfectly fitting ring or by measuring the size of your finger.

We show you two ways to easily find the right ring size for you, along with the size chart:
SIZE Inside Diameter Circumference
US & Canada (reference size for your order)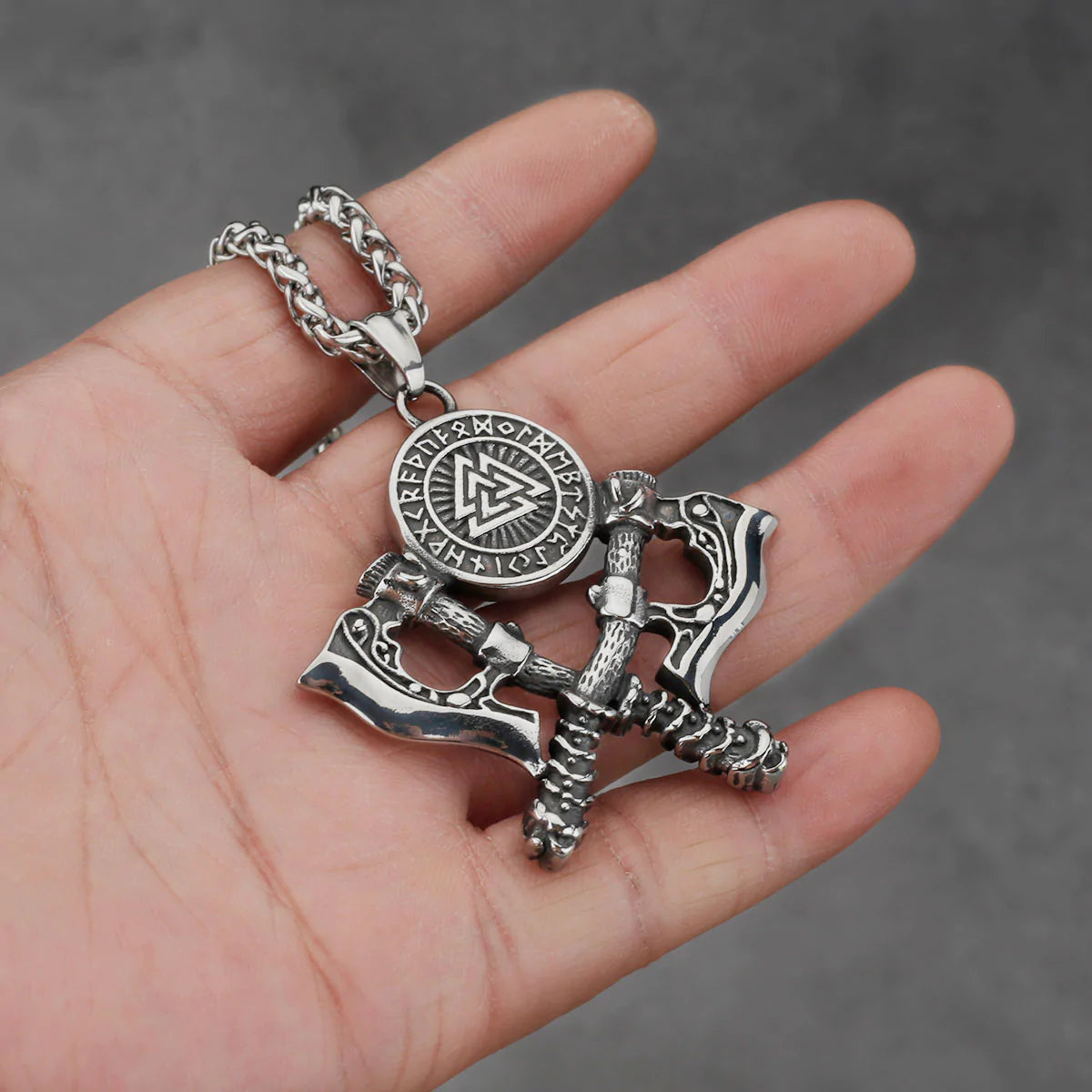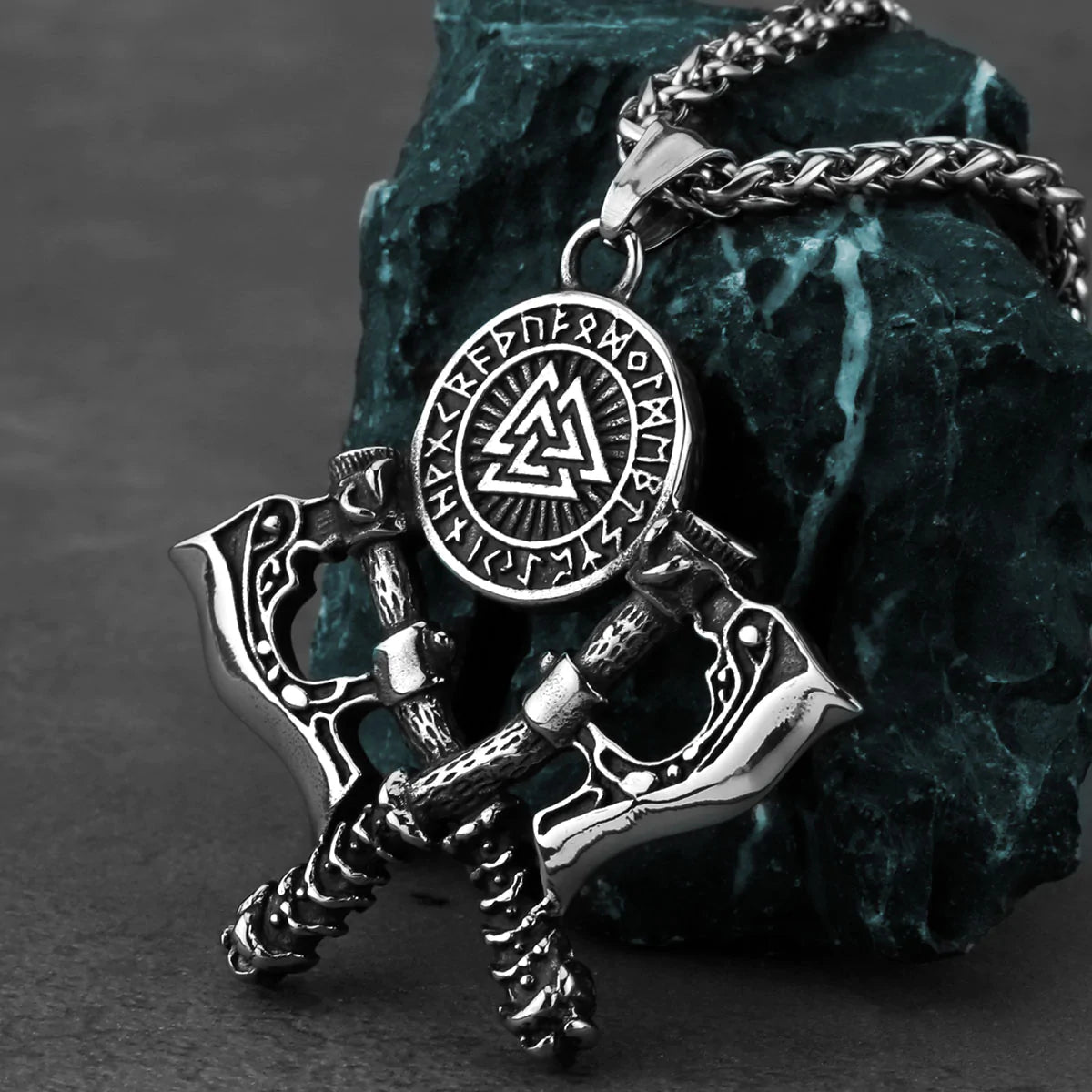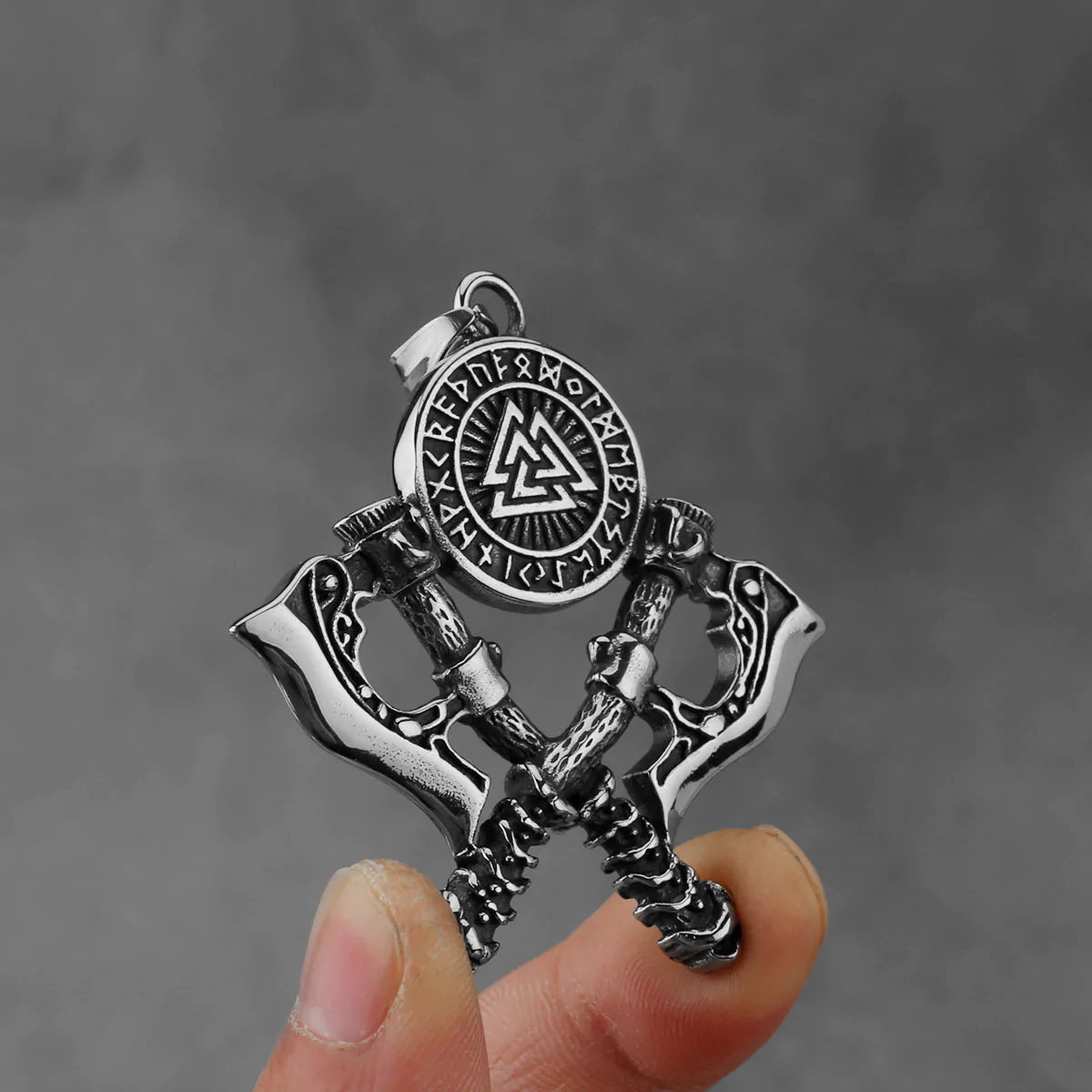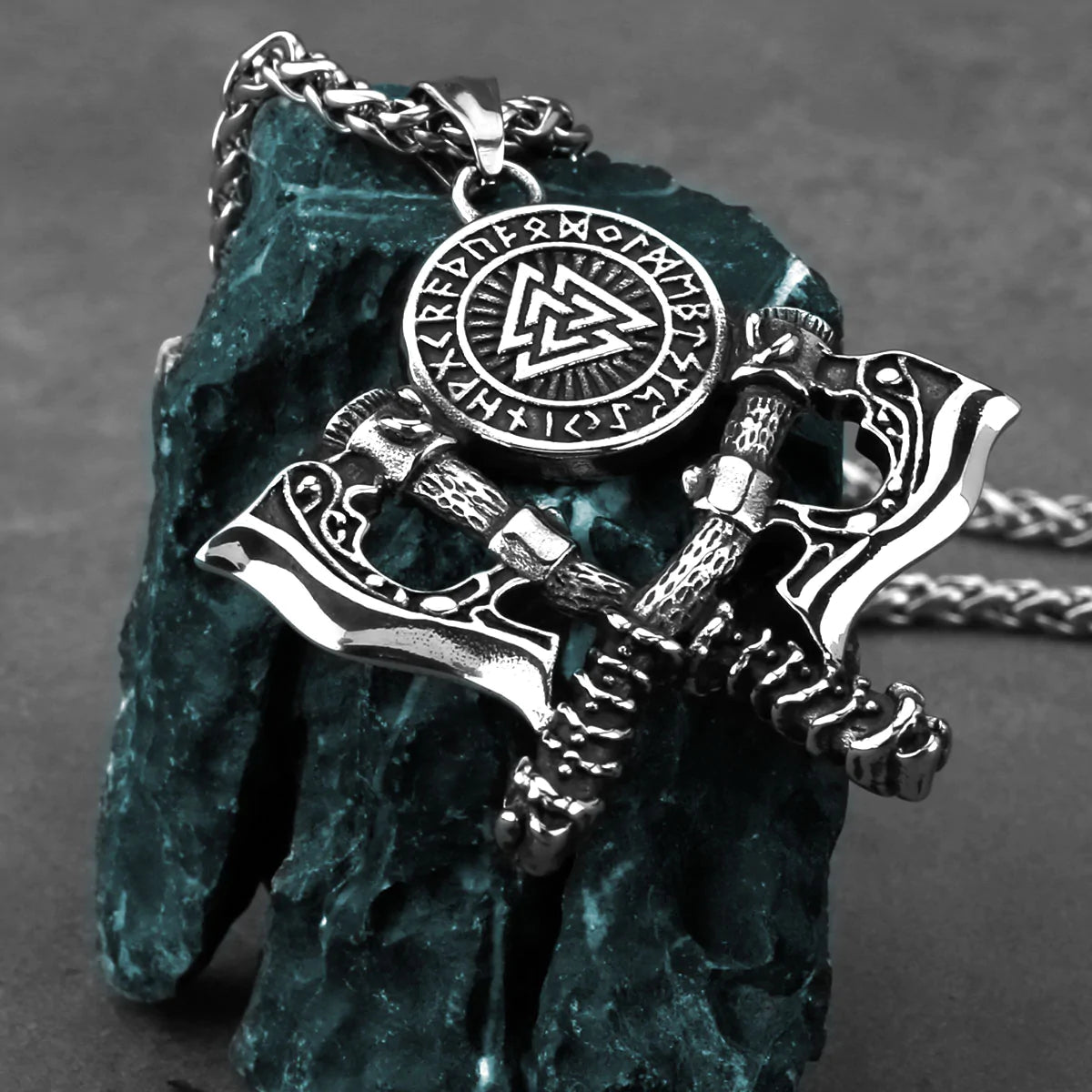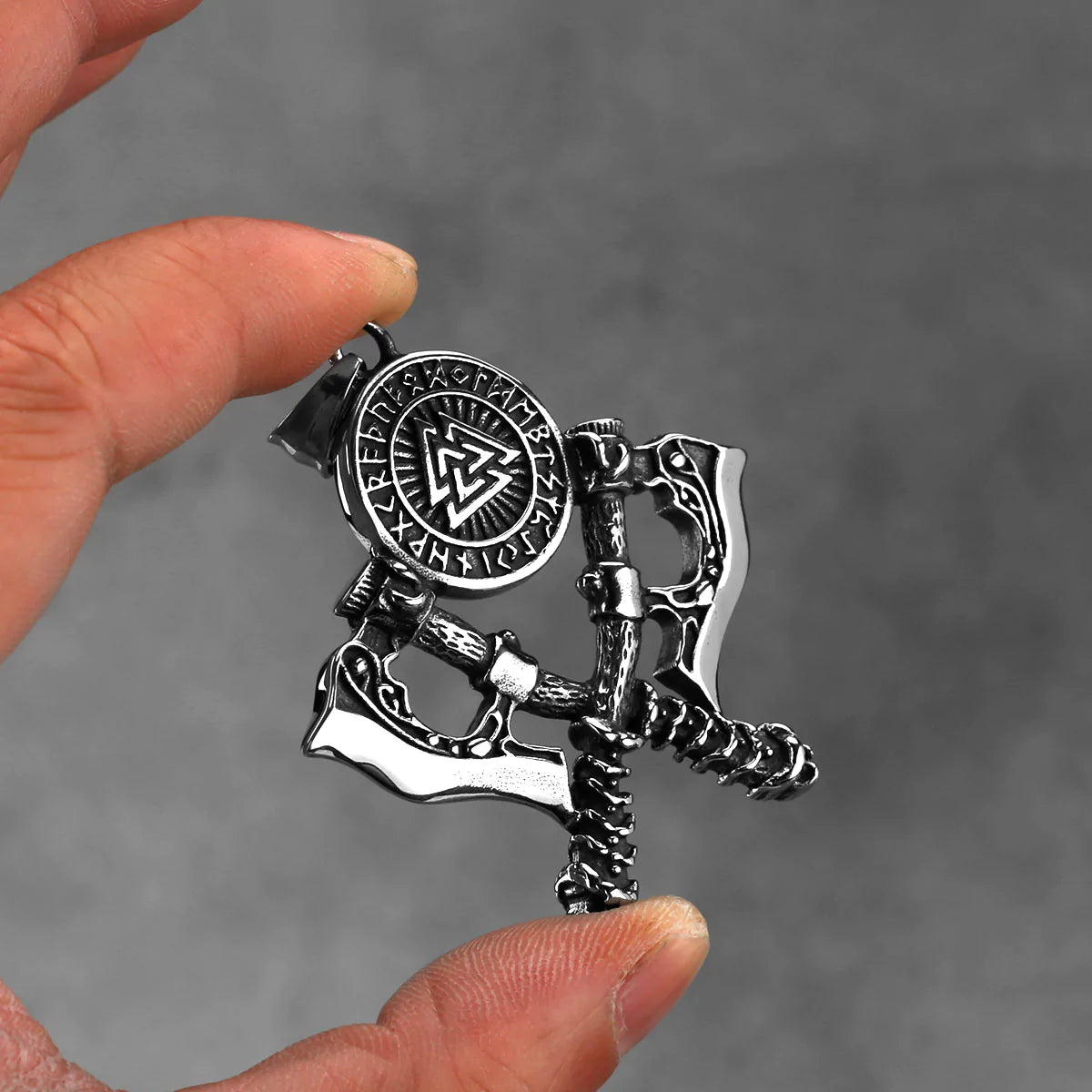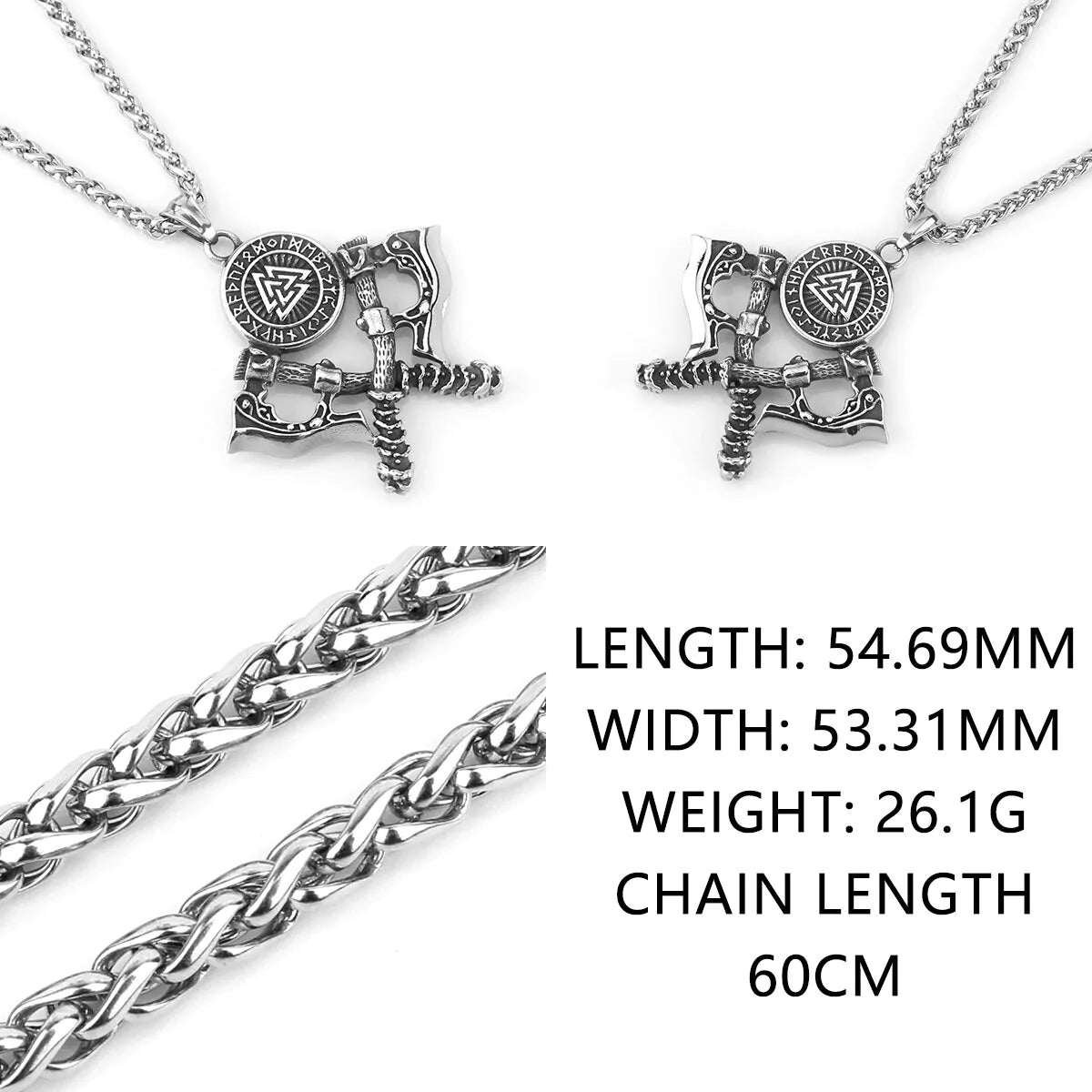 VIKING NECKLACE WITH DOUBLE AXE, VALKNUT & NORDIC RUNE AMULET PENDANT